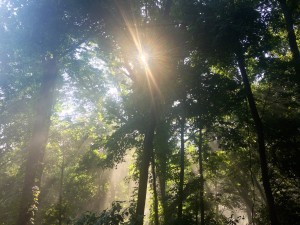 I love the new year!! Even though winter isn't my favorite time, I really love starting a new year of possibilities and ideas. My daughters will turn 9 and 6 this year; that I cannot believe!! My husband and I are going on an awesome trip, a gift from a loved one…a very loved one, haha! My best friend is having a baby. There are some other exciting things happening, too, that I'll blog about in the months to come.
Along with the new year comes…drum roll…resolutions! I can't say that I really have any resolutions this year, just some direction on what I want to make sure I focus on. And one of the things on my list of course is wellness. I lost 20 lbs in 2013 by going essentially wheat and sugar free, and I am so thankful! I want to keep that going, and possibly lose a few more.
I've been talking with people lately who would like to get started on a real-life plan such as what, by God's grace, I did last year, and I have a few suggestions–nothing I haven't blogged before, but here we go:
1-BASIC: Exercise 15 min a day. If I can't get up and do it in the morning, I try to squeeze it in before dinner or even do yoga before bed. My favorite exercise is lifting weights, walking, and yoga. I think exercising almost every day is better than long hard workouts 3 x a week.
2-GETTING STARTED: Compile a list of why you'd want to go off of sugar and wheat. Do some research and see what it is doing to your body. Eventually, you'll look at bread and think, "Hmm…white, puffy, I don't want to look like that…or feel that heaviness in my tummy either." There are dozens of reasons to go off this stuff but you have to find the ones that resonate with YOU. I don't eat wheat because I know I can keep my weight steady by not eating, because when I got off of it I stopped having any acid reflux (within 6-8 weeks), and because my digestive system is so much happier, just believe me. I don't eat sugar except on special preplanned occasions with friends and family because it steals my vitamins, overloads the work of my pancreas and adrenals, gives me infections, makes me want more and struggle with self control issues, makes me gain weight, puts a tire around my middle, and keeps me from living in the victory of health and clarity God has for me. Other people go off meat or dairy for these same reasons. How do these foods physically make you feel? You get to choose to stop eating them if you don't like the way your body reacts! If you believe in your reasons, even if you mess up, you'll keep going back to what is best for you. You have to take care of yourself!
3-HOW TO: Get an accountability partner or group, and tell them your intentions. Make a commitment to let them know when you went off track. Get junk out of your house. Have lots of good food you do like in the house, always have an alternative to fill the void of foods you are eliminating. Also, learn your triggers and try to work ways around them. Decide a date you can have what you want, for example a summer vacation. Chances are, after eating poorly for a day you will be craving how you were feeling before. One more thing, know those scripts you tell yourself, like, "Well, I may as well eat that, because I didn't have time to exercise today anyway so it's just a bad day overall" OR "I can have that because I worked out so hard" OR "I deserve this! I'm a free woman!" The fact is: Freedom is being in control of yourself and reaping the benefits.