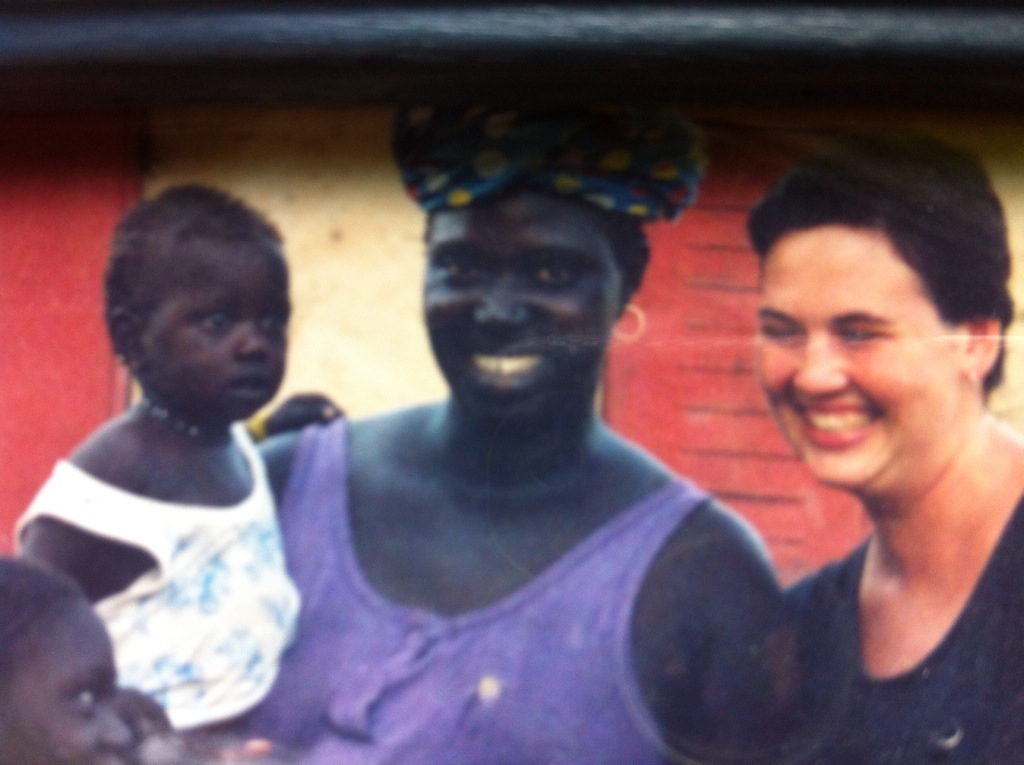 Approximately fourteen years ago, after weeks of storying through the Bible with several friends in my village, Dialakorobougou…
my friend, Mamu Coulibaly, heard the story of Jesus for the first time.
She was probably about 30 years old and had 6 kids. She had probably heard the name of Jesus because He is mentioned in the Muslim religion, but she had never heard that there was a way to have her sins washed away. She didn't know that Creator God wanted a relationship with her and even created her for that very purpose. When she heard what Jesus did and why He did it, she told me she believed and asked how to start that relationship. Within a week or so, she came to my house and repeated a prayer with me; we talked about how to cultivate that new relationship with Someone you couldn't see, and then I realized, we hadn't made it past the crucifixion story!
Really, without thinking much of it, I got out my Bambara Bible and pictures and began telling her the story of the Jesus's resurrection. I will never forget her reaction as long as I live! It was SO funny. As most missionaries can probably commiserate with, for a few moments in the story I wasn't even sure if she was paying attention, but she apparently was because as soon as I said that after three days in the tomb, Jesus rose from the dead and walked around talking to people, she looked up at me like I had just pulled a practical joke on her. She kept shaking her head and kind of laughing, she kept saying ,"No, no, Safiatu…" I showed her the Bible, even though she was not literate, to point out that if it's in here it's true! I'll never forget that moment.
That was July 20, 2000. Four of her children also became believers shortly after.
Sadly, when I left due to health issues at the end of October 2000, I wasn't able to keep in touch. I had a missionary bring them some letters and wedding pictures for awhile but as the team disbursed, I had no connection. The address for Mamu would look something like this: Mamu Coulibaly (the equivalent of Sue Jones), Dialakorobougou, Mali, West Africa. No post office out there in the bush, no street name or house number. That makes me sad but it is wonderful to know I will indeed see her again someday.
"When we all get to Heaven, what a day of rejoicing that will be! When we all see Jesus, we'll sing and shout the victory!"