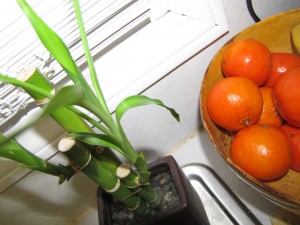 One of the greatest lies that keeps us down is:
"It doesn't matter what you do, you probably won't see any change anyway…so just live how you want."
Well, I am here to say that this is not true! If the changes we make are significant enough, we will see a result! Sometimes the result is just knowing that you could do it, that you could do whatever you set your mind to. Sometimes the result is total freedom from a pit you used to dwell in! And sometimes the result is a change physically that everyone can see. Either way, when we don't give in to this lie and we persevere, we emerge transformed.
It's worth it.
Personally, my health forced me to make the choice to be wheat and (mostly) sugar free. I now have sweets at certain special occasions and no longer feel the need to abstain 100% of the time. But most of the year I was sugar free with no exceptions, and there were so many times I thought, "I still have fatigue…My body doesn't look better…I still have trouble sleeping…I don't know if I'm going to see results or not, I just wanna say forget it!" Still to this day, after 10 months and losing 20 pounds, I do still struggle with some (but not ALL) of the physical problems I had when I started. So, for me, there have been some physical results and rewards for sure, but the real reward, the real harvest I have reaped from the seeds I have sown (BY GOD's GRACE) are that my natural habits have changed!
It is no longer the norm when I feel tired or upset to turn to sweets. Is the thought or the temptation there each and every time I feel down, to eat Oreos or ice cream? YES. But it's like that was the old me, and I feel it- almost tangibly- the correlation between a frustrated, confused, even more tired, sick Lyndsay and the Lyndsay who grabbed cookies and simple sugars whenever she felt low. That was a dark, deep pit! Sugar wasn't the only bad component of that pit but it almost symbolizes it for me! God has taught me how to rise above and say HECK NO to the steps leading down to that place.
There is a spiritual principle that is undeniably true: We reap what we sow. If we sow self control in those hard moments, if we sow lifestyle changes in the day in day out, if we sow prayer, truth, scripture, hope…we WILL reap a harvest! And that harvest could bless a lot of people.
Whatever you need to do for your health, do it, keeping in mind that your life affects more than just you. I want to live a self controlled life that has appetites for all things under the leadership of Jesus Christ in order to show my daughters that I can't just live however I feel in the moment. If nothing else, if no other benefit comes from a healthy relationship with food (meaning we eat it for fuel and not to meet an emotional need), but exemplifying this to my children, it's worth it.
It's worth it!