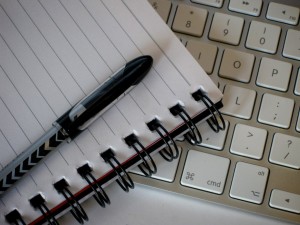 For fourteen years, ever since my last couple of months living in Africa, I have struggled off and on with symptoms of chronic fatigue (undiagnosed by the traditional medical community) and a sleep disorder (diagnosed, but with nothing to be done about it.) I've tried to live as normal of a life as possible, and I sure am blessed! Abundantly! I'm a thankful and hopeful person, because of Christ in me, but that doesn't change the fact that my body is constantly going through something I don't understand. As I've landed back at square one, for the tenth time, I have some thoughts I'd like to share that may speak for others in this same difficult place, whether that's chronic fatigue, depression, anxiety, or other diagnosed/undiagnosed pain and health challenges that affect our daily lives and futures.
1. We want you to know we're doing our best. That we are not lazy. That we are not undisciplined. That we did not bring this on ourselves. That we have studied. That we could write a research paper on what we've learned. That we've tried a lot of it. That it gets old to hope and try and not get better, but that we keep doing it anyway. That even though we feel miserable, we want to speak positively, but there's a constant battle between the truth and complaining. That we constantly wonder if we are doing enough, learning enough, changing enough, to be well…while so many around us don't have to do anything at all to get up feeling good in the morning. Sometimes people say things like, "Well, all you have to do is…"  or "Well, I eat this or that, and I never struggle with…" I have all kinds of patience for this because I AM THAT PERSON! I am the annoying advice giver that people have put up with for years. So I can handle it and it really is okay to offer advice. However, please know, if it were that easy, I wouldn't be writing this blog at all. I'd be out training for a marathon with my friends or traveling to Nashville for a co-write instead of working through the feelings of a decade of health problems that all the basic cures haven't touched.
2. We want you to know it hurts to see others affected by our challenges. Call it pride or whatever, but I just want to keep the boundaries of my suffering to myself. But that's not possible. Those boundaries extend to my children, my husband, my friends, to commitments I've made that I can't keep, to things I wanted to do that I can't do. When I have to send my family to something, but I can't go…when my limits like getting home early or not spending the night out of town are imposed on those I love…when a calling has to be set aside because God has not chosen to heal and provide the strength to serve…all painful (and confusing). So when others are affected by my limitations, I want to realize that God is doing a work in them at the same time He's doing a work in me, and I can't intervene and fix that anymore than I can get out of my own journey. Here is what our loved ones can do for us: trust God right alongside with us. For our healing, sure, but more than that!! Believe and help us believe that He's writing our story just the same as He is writing yours, remind your heart and mine that He loves us right where we are, able or unable, sick or well! Know that (even though we don't even remember this very well) we are not here to accomplish anything besides knowing the Lord and we can do that in a coma. That's the truth! Everything past knowing Jesus is extra. So while in our flesh we hate to see people missing out on some things because of us, and we want you to know that's a stress for us, ultimately that's not our burden to bear. And our sickness is not your burden to bear.
3. We want you to know that we can't do it all, but WE still don't know that we can't do it all. And this brings misunderstanding, and even guilt. Lately I realize I feel guilty for having any fun at all because every other day I'm canceling the thing I was supposed to have with one person, and then keeping my plans with someone else on the next. There are things on the calendar I have to do unless I'm contagious (which is never, because in that way, I'm healthy as a horse), then there are things that I would like to do if I feel well enough. Sadly, the things I have to do take up a large portion of any good hours I have! But I don't know that until the moment is upon me. I have learned to prepare people that I may cancel at the last minute, which kills me slowly just so you know! It is not easy to predict how you will feel and make plans accordingly. My motto apparently has always been to keep pressing through the exhaustion, because I love being around people, I love singing, I love Sister Bridge, I love going overseas, I love children (especially mine!), and the list goes on. But pressing on and pushing through gets me to one place, eventually, and that place is none other than square one. Other people reach finish lines by pressing through. I reach breaking points that I can't come back from for months.  I try to weigh out what the recovery time will be, how long I'll be at that place, how crowded and crazy it could be (hello holidays), how much I could be inspired by being around those people or that activity, how much that group or thing goes along with my callings for this season of my life…these are all ways to find balance, but still, I feel guilty and wonder if people are going to say, "Well, if you could go to that, then you could have gone to this." I genuinely don't think its a matter of caring what people think of me, it's more a matter of hurting someone who thinks I prioritized something or someone over them. (Which I have done and have no choice to continue to do.) We need grace and understanding about this calendar thing. We need people to mean it when they say, "Listen, you take care of yourself, you don't have to do anything or be anywhere on my account. I am one person you don't have to worry about pleasing, and I hope you have fun on your good days!"
4. We want you to know that we have no idea how much to tell you about what we're facing, and we don't really like talking about it, but sometimes we really need to anyway. We want you to know what's going on with us. Not down to the details or anything, but everyone wants a few people to really know what's going on. It's awkward to talk about, because we don't want to complain or always be sharing about ourselves or sound like we're making excuses for not being something we wish we were or wish we could do. We know there are people going through much worse situations. We want to be careful to not turn inward and focus too much on our own stuff. We want to be transparent and let God work through our mess. But we also want to pretend it's not even there, especially on days we aren't feeling the weight of it, and that's got to be confusing to those caring about us. On days we do feel the weight, we're drowning, but you don't know that the next day we're swimming again just fine. You're like "but I thought…???" Yeah, us too.
5. We are not schizophrenic, it's just that every week, every day, and sometimes every hour is different. I could feel so clear minded and creative and rested for a couple of hours and then all of a sudden crash. I could wake up crashed and then suddenly feel awesome for no apparent reason. People always say, "Oh, I would have never known you struggled with this" and that's because most people will only see me on the days or hours I am feeling okay. In those times, I am making plans and enjoying all of my senses and soaking in conversations and seeing my future stretched out ahead of me…Then too much of that happens and I'm grasping for hope that I can ever feel rested again. It's totally weird, and you don't have to understand. But it is real, and there is nothing I can do about it.
There's more to say but I got only a few hours of sleep last night and my brain is super foggy.  My last word on this I hope just covers it all…
My husband, Jack, is pretty fabulous at accepting what I have gone through (and put him through) these past 14 years. I've heard him say to as he has officiated several weddings, "If your spouse says the sky they see is red, then you believe that to them the sky is red." You don't have to pretend to see a red sky or see a red sky yourself. You don't have to get it at all, really. But you simply trust that what they are seeing through their eyes is real, period. Jack has had just a few days of tearful exhaustion in his whole entire life, but the man accepts without question or blame that the kind of tiredness I feel even after ridiculous amounts of sleep is mentally, emotionally, socially, spiritually, and physically painful and deep. I don't know how he does it, but I'm so thankful. I hope that that's a gift we all are learning to give to people we love. Accepting them as they are. I fall short so terribly. Sometimes we have to learn how to love over and over again in life, and the first step to that is finding out where people really are and meeting them there. Not where you want them to be, but where they are.