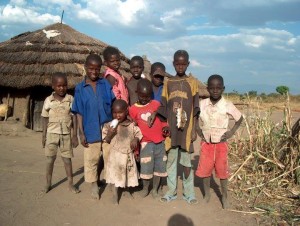 Hello Friends!
I am really excited to be kicking off our fourth season of Sister Bridge. Can you believe in three short seasons we have sent back over $35,000 to these women overseas? I am so grateful for giving this idea a try…Several years back, I ordered some product and kept ordering more and more as women in Kentucky absolutely loved it and wanted so badly to help women in much different circumstances than their own.
This year, my health has been pretty rough again, but I was still led to order these products and say, "Lord, it's Yours. Sell it if You want! I'll do the little I can." I was so compelled because of the stories I have heard this year. I'll share a couple with you.
First, when I contacted the women who runs the ministry of Beads of Java in Indonesia about ordering some more jewelry and ornaments this year, she told me that last year our order literally kept the ministry afloat. She said it may have closed down if it wasn't for that order. And mid-Spring 2014 as sales were low, one beadmaker decided to take a job in Macau instead of stay in Indonesia working for BOJ where she was safe from human trafficking. The missionaries were so sad to see her go, because it could very well be that she was walking into a terrible situation. This ministry exists to keep women from having to turn to slavery to have food on their table, and we are proud to support them and all they do. You can help BOJ by going to their website and purchasing Christmas gifts, booking a party, or ordering and selling mass amounts like SB does.
Second, I read a book by Holly Prosser, about her life story, her adopted daughter, and her adopted daughter's birthmother who is still living today in Ethiopia. To make a long story short, I feel like I saw a movie as I read that book; I watched a birthmother who had already run away from an abusive husband have to take two of her children to an orphanage because the only job she could get was prostitution and she refused to let her daughters grow up in that environment. As a lover of adoption, I have to say what any of us who love adoption would say: Adoption is redeeming a bad situation and helping a need. It is beautiful and we are honored to be a part of it, but adoption is only fixing something that was never meant to be. Mothers were meant to be safe, loved, and able to take care of their children, period! But since so many are not, adoption exists. Anything we can do to keep mothers safe, loved, and with their children, we will do with all our hearts…And ministries like BOJ, Timbali Crafts, Cooperative Outreach of India, and Rahab's Rope are doing that!!! They are keeping women from having to work degrading jobs with tyrant bosses, they are providing safe and godly community and friendships, they are offering hope in the gospel of Christ and counseling, and they are changing lives.
I could say more but I'll save it for another day…
May God bless these precious and sacrificial missionaries and ministries around the world who are taking care of Jesus as they take care of the most vulnerable women and children in our midst. And may we stand alongside them in this calling!