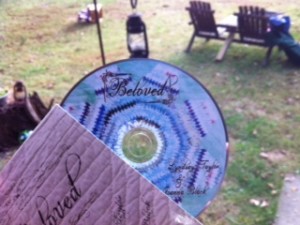 Just a quick little update…(Soon I hope to blog about the songs on Beloved and get the lyrics and chords up as well, but today, just a quick word!)
Beloved, the new worship duet EP by Joanna Black and myself, is now available for download on iTunes! Yippee! If you read this and have time, it would be amazing if you could write a little review on iTunes and/or CDBaby for this project. It would genuinely help us a lot!
And second bit of news…We were accepted onto Pandora! Praising the Lord for this, and I'm so thankful for the support of people who "liked" our music from the past so that this was possible. In about 3 months, Beloved songs will be available for listening on Pandora stations. If you haven't made and cultivated a sweet Lyndsay Taylor channel, I hope you will!
Thanks so much, friends!