God is deeply working on my character.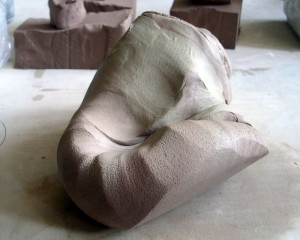 I told someone today I felt like clay, if clay had nerve endings.
How that clay must hurt if someone keeps pulling and smashing…otherwise known as molding…it!
Ouch.
That's how I feel.
I feel completely UNDEAD. The nerve endings of this clay are tingling wildly! This sacrifice of my life on the altar has gotten all kinds of alive and opinionated and overdramatic. Sheesh.
So, really to no glory of my own because it isn't directly by choice, I get to learn to die to self again. Each opportunity of things not going my way has been showing me that I have the chance, again and again, to lay down, to go low, to relinquish my demands, to die.
And this is what  I am thankful for this Thanksgiving. That the Lord never gives up on us. That He doesn't care if we have to learn something over and over again in our lifetime. That He will send opportunities in our lives to refine us, to draw us closer to Him, to make us more like His Son…all of which are the very reason we're alive! I forget! I don't choose the paths that will bring these miracles about, but He does, and it is truly a gift to have these chances to be transformed and reduced, ah, reduced.
"Oh the ruins that I am are a gift You gave to me…"